🚨 HAPPENING NOW: 10% OFF on ZO ACNE PRODUCTS 🚨
Best Sellers
Our most sought-after products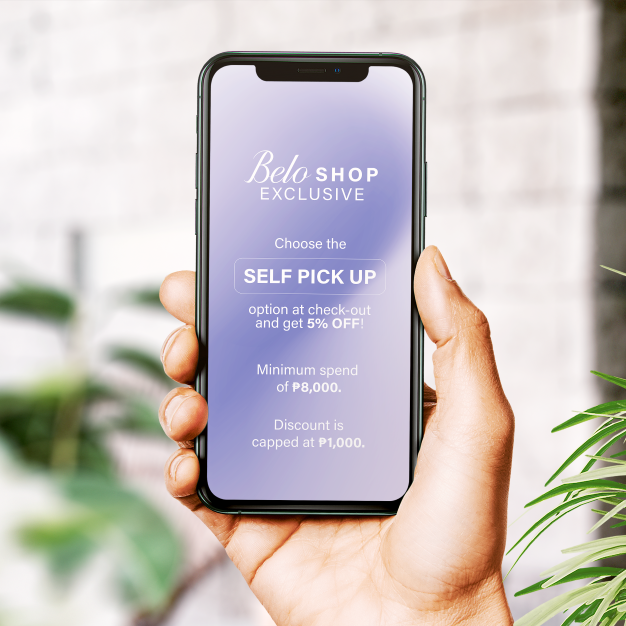 Get 5% OFF for Self Pick-up Option
Get 5% OFF for Self Pick-up Option
Minimum Spend of ₱8,000. Capped at ₱1,000.
Shop Now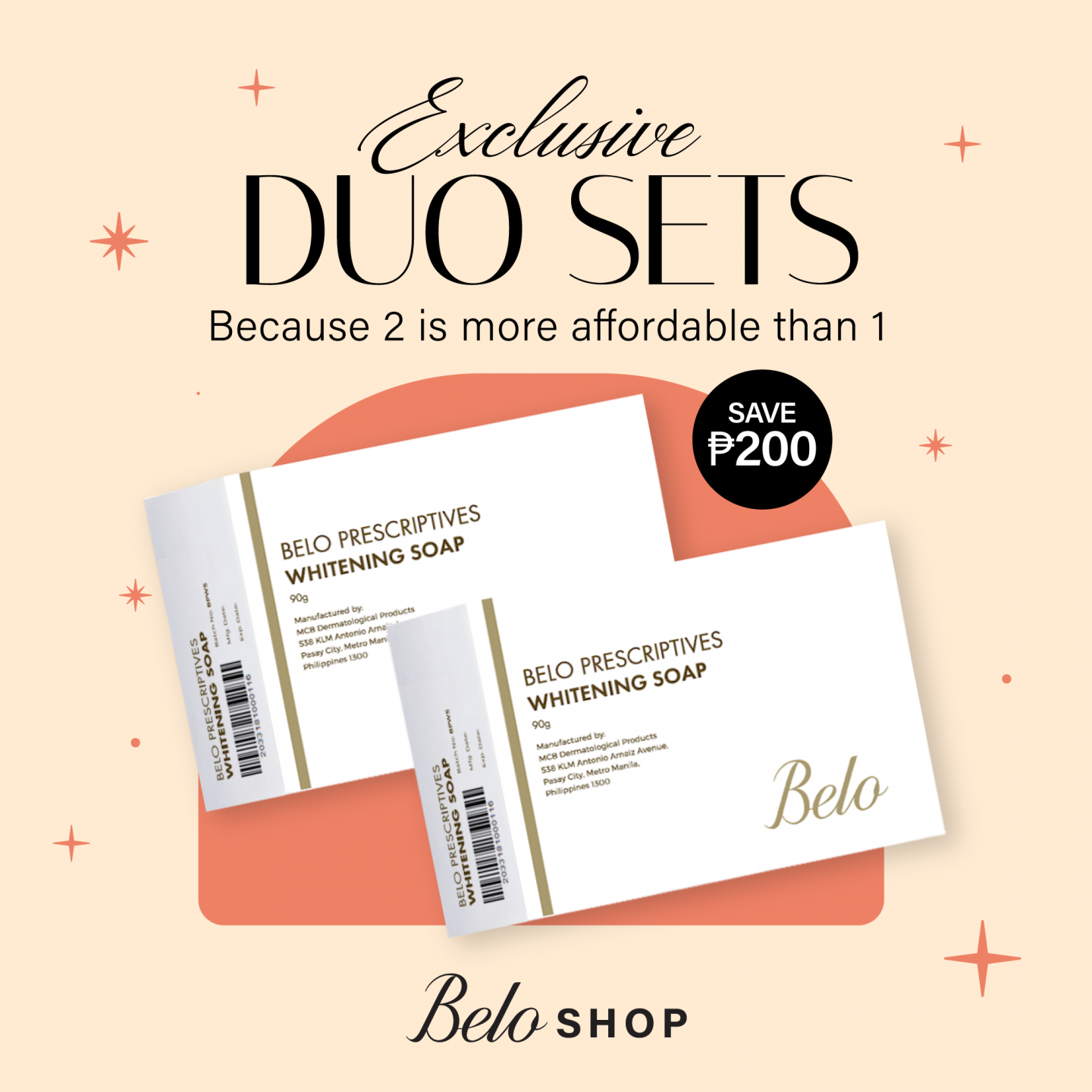 Get Better Deals with The Duo Sets
Save more buy buying MORE! Get 2 products for a more affordable price for these selected items: Glycolic Soap 5%, Whitening Soap, and more!
Shop Now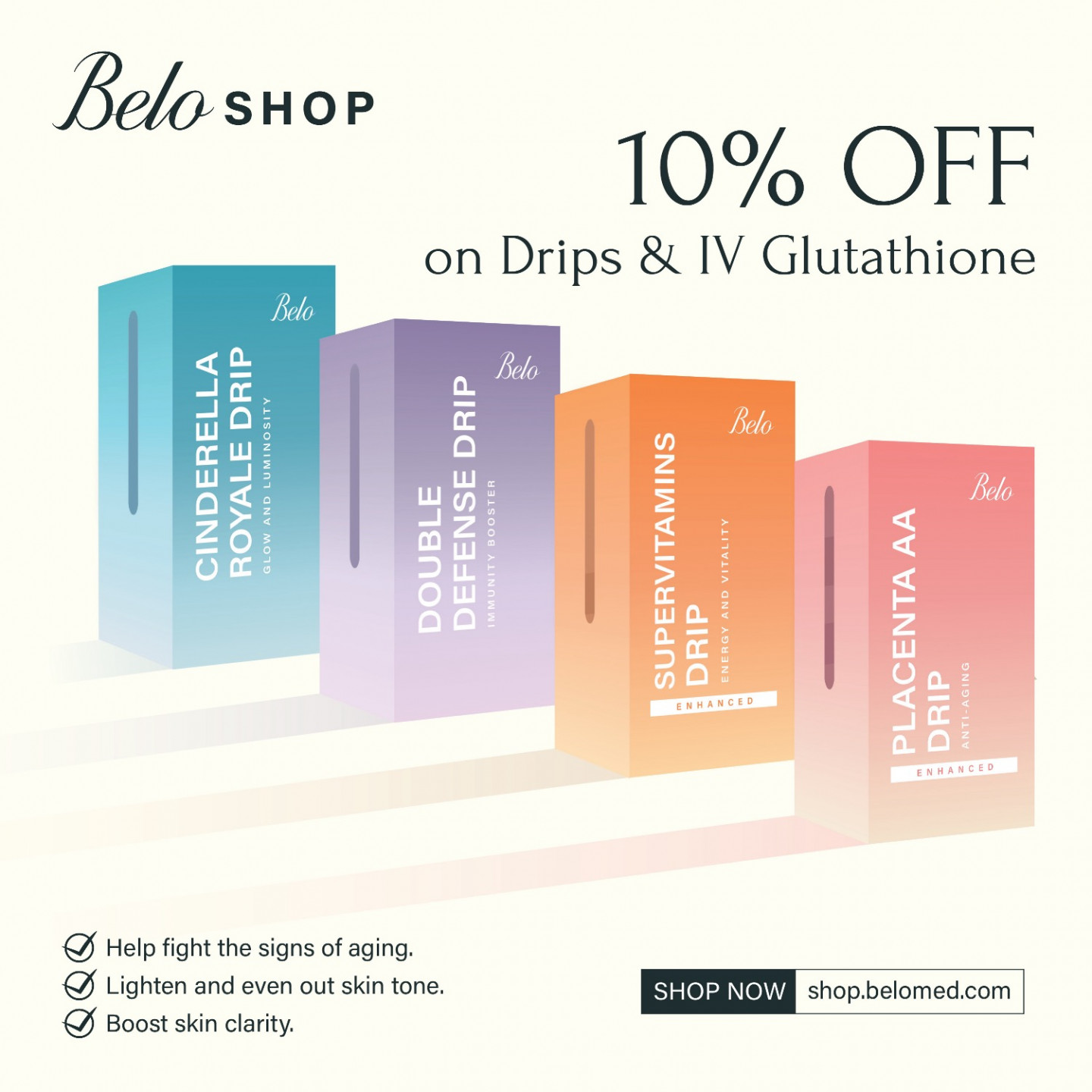 10% OFF on DRIPS & IV Glutathione
Belo Infusions are specially formulated to boost immunity, help you slim down, smooth out fine lines, and give you your best skin ever.
Shop Now
;
forgot password
Please enter your email address and submit. We will then send you temporary password.
HOW TO JOIN THE BELO PRIVILEGE CLUB
All Belo patients automatically become a member after their first visit or consultation, no minimum spend required.
Forgot Password
Please enter your email address and submit. We will then send you temporary password.
Forgot Email
Forgot the email associated with your BPC account? Try opening your primary email and typing "Your Belo Privilege Card details" in your email client's search bar. If you still can't find it, call us at 8819-BELO (2356), and we'll be happy to assist you.
Belo Privilege Club Member Log in
Log in using your BPC number or email address you provided upon membership registration.
A password was sent to the email address you provided. If you cannot find it, please select Forget Password to receive a temporary passcode. You may change this on your profile settings once signed in.
By using your BPC account, you can purchase BPC exclusive items; check out products faster; access your order history; and earn BPC points that you can use on Belo products and services.
Important Note:For members who wish to reactivate their account due to inactivity within 2 years (no in-clinic or online transactions) or have issues logging in, please call 8-819-BELO (2356) for further assistance.
or
Sign in your BPC account
The item you selected is exclusive to Belo Privilege Club Members only. Please sign in with your BPC account.
Find out how you can be a Belo Privilege Club member here.
Not a member yet? You can join the community by connecting with our Belo doctors through an e-consultation.
Request an E-consultation
Schedule your video consultation and our Customer Care Specialist will get back to you as soon as they can.
* Required field
Register
For BPC members who already registered via mobile app or clinics, you may sign in immediately using your BPC email and password.
* Required field
Your password must be 7-21 characters of upper and lower case, with at least one number.
By signing up, you are agreeing to our Belo Shop Account's
Terms and Conditions